If you have been searching for any amount of time about different ways to get started in real estate, you may be wondering "what is real estate anyway?" I have spent years of devotion to the industry. And I've learned the best practices for investing in this wonderful world of opportunity. This is why I am so excited to tell you all about them!
I've been investing in real estate seriously since 2013. My life entirely changed when I bit the bullet and jumped into this world so many years ago. I don't know if at that point I could have really given an answer to "what is real estate?" But I had a desire to learn, and the drive to not stop until I succeeded.
I went from a life of selling trucks to now owning well over a million dollars in real estate portfolio. The lessons I have learned have changed my life forever.
You can see this is precisely why I love teaching people all about this amazing passion of mine! There is nothing better than seeing other women building the wealth they need to create the life they desire.
What is Real Estate
and Why Should I Invest In It?
Before you can get started in real estate investment, you first have to know what real estate is. Real estate is simply any piece of property containing a building or land. And, believe it or not, either one (a building or land) has the potential for investment strategies to build wealth and grow your portfolio. There is more than one way to get involved in real estate investment.
Benefits of real estate investment
The benefits of investing in real estate are certainly pretty significant. Back when I was selling dump trucks and living off of $2000 a month I never would have thought I'd be here. I could not have dreamed of the opportunities that I've had since changing gears and stepping into investing. Here are just some of the benefits that you can experience by investing in real estate:
Enjoy incredible growth potential for your efforts
Some properties provide a significant opportunity to make an amazing amount of money over time. Through rental properties, not only do you own the property, but you have someone else paying it off and paying you in the meantime. This setup provides the potential to be paid over and over again for a property you paid for once.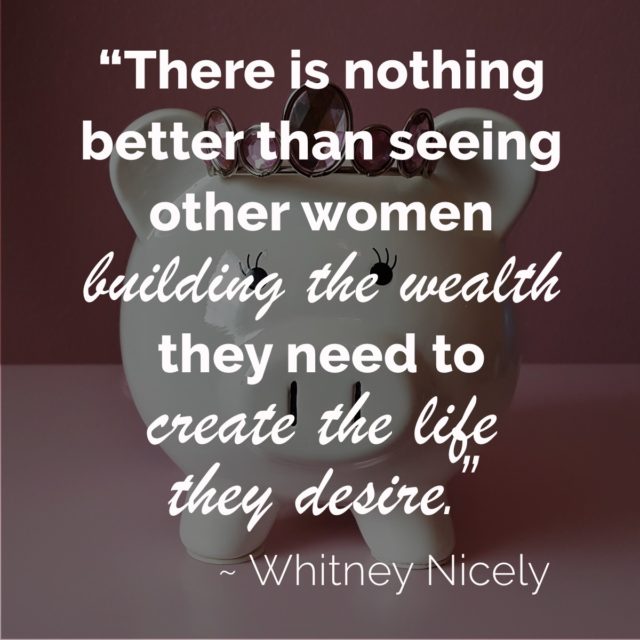 There is amazing potential for longevity
In contrast to the many other investing options that exist, real estate is not going anywhere. It is a dependable system that has been around forever, and will continue to last. You can learn how to invest wisely and build your toolbox. There are various methods and strategies to use to make great money with real estate. This will establish an excellent foundation for both your own wealth creation and the wealth of future generations.
Create passive income and cash flow
I mentioned rental properties before, but this is work gold in real estate investing. Creating passive income and cash flow through rental units is an incredible option. It provides the freedom for you to leave a dead end job, or change your entire life! Cash flow and passive income are essential for building wealth.
You can duplicate your results
What is wonderful about real estate is that the same strategies and methods can be used repeatedly to make great money or cash flow. The methods are duplicable! Once you learn how real estate investing works, and what you need to do to get things moving, the boulder to create wealth gets rolling.
Real Estate is a historically safe option for investments with long-term goals
Since real estate has been around forever, it is a known historically safe option for investment. Many millionaires use houses as tax shelters, and an entrepreneur who invests money in a house is taxed less than one who simply makes the same amount of money in sales. Even with economic changes, there are investment solutions to continue to create wealth and build your financial future.
There are a variety of ways to invest
Another excellent point about real estate investing is that there is no one size fits all. Some investors focus on land investing, while others focus on owner-financed lease options (::raising hand:: that would be me). Each focus has its place, so all you need to know is what kind of investing strategy you'd like to learn first, and then jump in!
You can get started with low investment
Since my focus is owner financing and lease options, I love to teach people how to get started with investing on little to nothing in cash! Not every strategy can say this, but I surely can. I love helping others to get started with this knowing they don't have to worry about taking out a second mortgage on the house, or going further into debt. Real Estate provides incredibly opportunity to everyone.
Return on Investment (if you run your numbers right)
Real estate has so many different ways to get started no matter what strategy you decide to use. But, when you understand how to calculate for cash flow, or potential income you can make from a sale or rental, you can have a great picture of the kind of money that is possible to make off of each and every investment choice. Run your numbers right, and build your wealth every step of the way.
Are you ready to get started?
There are many reasons to get started with real estate investing. I have never regretted my decision to change my life, and I want to help you to do the same.
This is why I put together First Deal Done Fast. I am convinced it is the best program around to help you to connect with sellers and communicate your desire to help them. In addition, you'll receive a great financial blessing in return. I've had women come through who have negotiated $100k deals from the teachings in this program. Others have made several thousand dollars just a few days after getting started! I'm continually thrilled to see how the program is changing lives, so if you are ready to start making money with real estate investing, too, click here to learn more and get started.
No matter which type of investment strategy you choose to use, I'd love to hear hear from you. Tell me how you are starting your journey with real estate investing! Leave me a comment below and why you decided to jump in. Have a great day.
Some resources to check out include:
')}